Home
Welcome to the Sligo Branch of the Manchester United Supporters Club, we will update you with all the latest news from the Sligo Branch of Manchester United Supporters Club.
Ronaldo:
Cristiano Ronaldo has left United by "mutual agreement" in the aftermath of his making serious allegations in an interview, in an ignominious end to a supremely successful career at the club. He has left without a payoff and there are no restrictions on whom he can play for next.
United had appointed lawyers to explore potential action against Ronaldo for alleged breach of contract but their preferred option was to engineer his departure and that was confirmed on Tuesday.
A statement said: "Cristiano Ronaldo is to leave Manchester United by mutual agreement, with immediate effect. The club thanks him for his immense contribution across two spells at Old Trafford, scoring 145 goals in 346 appearances, and wishes him and his family well for the future. Everyone at Manchester United remains focused on continuing the team's progress under Erik ten Hag and working together to deliver success on the pitch."
Premier League
United head into the World Cup break in 5th place and just 3 points behind Spurs with a game in hand, finishing off with a 2-1 win away at Fulham.
Eriksen slid in at the back post to put United ahead on 14mins with his first United goal, and he could have doubled the lead before the break. United had a double oppertunity to extend the lead at the start of the 2nd half but Leno in Fulham's goal was equal to it.
Fulham grew into the game and scored to level the game with a goal that came after a number of United errors. It looked like another game that United were going to regret leaving chances behind, but young Garnacho with a beautiful goal in the 93mins earned the 3 points to send the travelling reds home happy.  
United now have a 6 week break before Nottingham Forest come to Old Trafford on Tues 27 December.
Europa League:
Having finished as Group runners-up United have been drawn to play Barcelona, who dropped down from the Champions League, in the knock round of the Europa League. United will play the 1st leg away first and the 2nd leg at home on 23 February.
As a Branch we have no tickets on offer for this game. 
League Cup:
United beat Aston Villa 4-2 at home in the League Cup on Thureday 10 November. A very poor first half has soon forgotten about after the break with Villa taking the lead on 48 mins and Martial making it 1-1 19 seconds later. Villa regained the lead on 61mins when Dalot turned the ball into his own net. Rashford made it 2-2 on 67mins befor Fernandes put United ahead on 78 mins and McTominay adding the 4th in injury time. Garnacho, who had come on as a sub with the assists for the the 3rd & 4th goals.
United have been drawn to play Burnley at home on Wednesday 20 December, this will be the first game after the World Cup. 
Tickets are available for members to buy at tickets.manutd.com
Match Tickets
Tickets are now sold out for the opening 6 games of the season, the Christmas fixtures will be on sale shortly , remember, you must be a registered member with United.
United v Nottingham Forest 27 December - Sold Out
United v Bournemount 3 January - SOLD OUT
United v Manchester City 14 January TBC - SOLD OUT
United v Crystal Palace 4 February TBC - Sold Out
United v Leicester City 18 February TBC - On Sale Now
United v Brentford 25 February TBC - On Sale Now
United v Southampton 11 March TBC - On Sale Now
Membership for 2022/23
Thank you to all who have confirmed that they have renewed their membership automatically or manually for the up coming season. To check if yours has renewed automatically log into your United account and under Membership it will show the most recent, the new one expires on 31/05/23. If it hasn't renewed automatically we would ask you to renew asap. Our Branch depends on members renewing early and priority for match tickets will be given to those who have renewed or signed up early.
For the season ahead, ALL attending a match must be members, there will be no exceptions.
If you are interested in joining our Branch please pruchase membership on Manutd.com and then email manutdsligo@gmail.com to be affilated to the Sligo branch at no extra cost.
To get in touch, email manutdsligo@gmail.com Twitter @mufcSligoBranch Facebook Sligo Branch Manchester United Supporters Club
Twitter: Don't forget you can follow us on twitter for the latest news regarding all things United at @MUFCSligobranch
Facebook: You can also follow us at Sligo Branch on Facebook
Branch Text Service: Regular text messages are sent to members with information regarding upcoming meetings, United fixtures, ticket available etc..
If you are a member and not receiving  these texts and would like to be included, please e-mail the Branch using the "contact us" link, confirming your name and mobile number.
GALLERY PHOTOS: If any member has a photo associated to United and would like to have it displayed in the gallery pages of this website, please bring it to the next meeting, all photos will be returned.
         OUR SPONSORS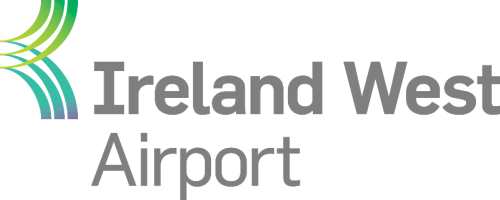 Our Partners at Ireland West Airport Knock offer a great variety of destinations for you to avoid the hassle when deading away for a weekend break or a sunshine holiday.