Home
Welcome to the Sligo Branch of the Manchester United Supporters Club, we will update you with all the latest news from the Sligo Branch of Manchester United Supporters Club.
FA Cup:
United beat Fulham 3-1 in the Cup on Sunday 19 March to reach the semi finals.
United played poorly, and fell behind on 50mins to a Mitrovic goal. Sancho should have leveled for United on 71mins but his effort was blocked by Willian on the line. United screamed for a penalty and all hell brook loose. the Fulham manager waas sent off when the referee was reviewing the replays after VAR asked, he awarded a penalty for handball, Willian was redcarded for the offence and Mitrovic put his hands on the referee when arguing and he was sent off, Fulham were down to 9 men in a flash.
Fernandes scorded from the spot, 2 minutes later Sabitzer had his first United goal with a lovely flick before Fernandes sealed the win on 90+6. 
United will now play Brighton in the FA Cup semi final in Wembley on Sunday 23 April. 
Premier League
United go into the international break in 3rd place,9 point behind City and 1 ahead of Spurs, having a game in hand on both. A goalless draw at home to Southampton was not ideal, Caserimo received a red card and a few other decisions went against us, it was all that United could get. 
Europa League:
United beat real Betis 5-1 on aggregrate in the round of last 16 and will now face another spanish outfit in Seville in the Europa League quarter finals.
League Cup:
United are League Cup champions!!!!!!
United beat Newcastle in the first final of the year to lift the League Cup, the club's first trophy since 2017.
Casemiro opened the scoring on 33mins before Rashford's effort was diverted over the keeper by Botman on 39mins to earn United  a 2-0 win. Botman was initally credited with the own goal but Rashford was later awarded with the goal.
This was a first medal for some and the first since joing United for others, and they all loved it.
Erik Ten Hag has done sone fantastic work since taking over, long may it continue.
Match Tickets
Tickets are on sale now for our final 2 home games Wolves and v Fulham, get in touch if interested.
United v Everton 8 April TBC - Sould Out
United v Chelsea 22 April TBC - Sold Out
United v Aston Villa 29 April TBC - Sold Out
United v Wolves 13 May TBC - Sold Out
United v Fulham 28 May 16:00 - Sold Out
Membership for 2022/23
For those considering going to a game, ALL attending a match must be members, there will be no exceptions.
Unfortunately, for the first time ever, United have closed their Membership for this season. If you are interested in becoming a member, keep an eye out for when next season's membership goes on sale.
If you have already renewed/bought membership and are interested in joining our Branch please pruchase membership on Manutd.com and then email manutdsligo@gmail.com to be affilated to the Sligo branch at no extra cost.
To get in touch, email manutdsligo@gmail.com Twitter @mufcSligoBranch Facebook Sligo Branch Manchester United Supporters Club
Twitter: Don't forget you can follow us on twitter for the latest news regarding all things United at @MUFCSligobranch
Facebook: You can also follow us at Sligo Branch on Facebook
Branch Text Service: Regular text messages are sent to members with information regarding upcoming meetings, United fixtures, ticket available etc..
If you are a member and not receiving  these texts and would like to be included, please e-mail the Branch using the "contact us" link, confirming your name and mobile number.
GALLERY PHOTOS: If any member has a photo associated to United and would like to have it displayed in the gallery pages of this website, please bring it to the next meeting, all photos will be returned.
         OUR SPONSORS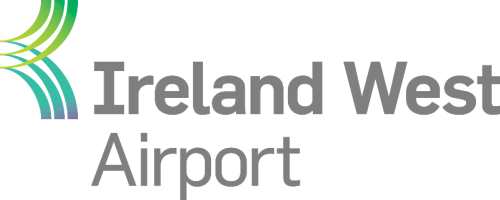 Our Partners at Ireland West Airport Knock offer a great variety of destinations for you to avoid the hassle when deading away for a weekend break or a sunshine holiday.