Home
Welcome to the Sligo Branch of the Manchester United Supporters Club, we will update you with all the latest news from the Sligo Branch of Manchester United Supporters Club.
Ron Atkinson Book Signing and Q & A: Former United, West Brom, Sheffield Wednesday & Aston Villa manager Ron Atkinson has released a new book, The Manager, and is coming to Sligo for a book signing and Q&A session.
The book signing and Q&A session will take place in The Embassy Rooms, Sligo on Monday 12th December at 7pm.
Tickets are on sale, priced at €20.00 which includes a free book signed by Big Ron himself (children are free when accompanied by an adult).
We would like and encourage as many members and non members alike to come along and hear the great tales from a manager of yesteryear.
Tickets are now on sale call Francie on 086 8341775 or Eddie on 086-6075855 for further details.
********************Manchester United Supporters Clubs Worldwide********************
Recently United released their top 50 Branches worldwide. We are delighted to have the Sligo Branch placed in 2nd place in the RoI, only behind Dublin, 3rd in all of Ireland, behind Muckamore & Dublin and 23rd worldwide behind the likes of Hong Kong & Scandinavia.
We are very proud of our place on this table, not bad for a regional town in the Northwest of Ireland.
If you are a member of United but not through a Branch, get in touch and we will attach you to our Branch or put you in touch with your nearest Branch.
The more members each Branch have, the more tickets the Branch are entitled. Therefore, they have more tickets for their Branch members.
Remember, it costs you nothing extra to be linked to our Branch. The only fee is your membership fee, which is paid directly to Old Trafford.
If you are interested in joining, please use the "contact us" link above or email us at manutdsligo@gmail.com
********************Official Membership********************
Manchester United have launched a 2nd Membership option for United fans.
Option 1 is the Full Membership package which includes a limited edition scarf, pin badge, commemorative FA Cup postcard, 2016/17 yearbook (which must be collected at Old Trafford) and your membership card.
Option 2 is the new Lite Membership, which only includes you membership card
Both options offer the same entitlements regarding ticket applications, Red Cafe discounts, shopping in the Megastore or on Manutd.com.
Lite Membership is only available to be purchased through the Branches of Manchester United Supporters Clubs. If you are interested in becoming a member and wish to buy either of the membership options please get in contact.
Note: All the fees above go directly to Old Trafford, there is no fee to be linked to our Branch. If you are a member of United, but not linked to a Branch, please get in touch as by joining our Branch our ticket allocation is increased and you are increasing your chances of getting match tickets.
Next Meeting & Match Tickets:
Our next meeting will be on WEDNESDAY 7th Dec @ 9pm in The Embassy, where we will be putting the final pieces together for Ron Atkinson's visit. If you havn't got your ticket yet, please please come along.
t2016/17 Premier League: Is there any let up? Another draw and another late goal conceeded, this time a penalty scored by Baines after a foul by Fellaini. Spurs at home on Sunday won't be easy but United really need to get back to winning ways and soon.
Europa League: Matchday 5 brought a great 4-0 win at home to Feyenoord. Goals from Rooney, Mata,  Brad Jones og & Lingard  gave United a comfortable victory.
Next up is Zorya Luhansk away on the 8th December
Feyenoord v United          1-0
United v Zorya Luhansk    1-0
United  v Fenerbahce        4-1
Fenerbahce v United         1-2
United v Feyenoord           4-0
Zorya Luhansk v United    08th Dec @ 18:00 
League Cup: A 4-1 quarter final victory at home to West Ham United thanks to a brace from Martial and Ibrahimovic sends United into the Semi finals. United will play Hull City in the semi's over 2 legs with the 1st leg at home on the 10/11 January with the return leg on the 24/25 January.
Liverpool Airport to Manchester: 
You can now choose between making the journey by train or bus
By Bus: Northwest Coachlines run a number of buses directly between Liverpool Airport & Manchester city centre for a fee of £15.00 return. Tickets must be booked at : http://northwestcoachlines.com   
Bus company TERRAVISION have ceased operating between Liverpool Airport and Manchester city centre, but are selling tickets for the Northwest Coachline service on their website.
By train: fans can take the train to Manchester from South Parkway Railway Station, which is 3 miles from Liverpool Airport. Trains leave for Manchester every 30 mins approx. There is a bus service between the Airport & South Parkway station or take a taxi.
 Please check the time tables before travel to ensure they suit. Check out times and fairs at www.nationalrail.co.uk
Please keep this in mind when booking flights etc as this will add  time to your journey.
Hotel Football:  Hotel Football opposite Old Trafford offers a unique experience for all United fans right on Old Trafford's doorstep. The offer different level packages, from walk in bars, buffet package to full sit down packages including a Q&A session with a United legend. Special discount codes are available for Branch members, get in touch if interested. Clink on the link at the bottom of the page to see their website for details, upcoming packages and prices  or visit www.hotelfootball.com
@MUFCSligobranch: Don't forget you can follow us on twitter for the latest news regarding all things United at @MUFCSligobranch
Branch Text Service: Regular text messages are sent to members with information regarding upcoming meetings, United fixtures, ticket available etc..
If you are a member and not receiving  these texts and would like to be included, please e-mail the Branch using the "contact us" link, confirming your name and mobile number.
GALLERY PHOTOS: If any member has a photo associated to United and would like to have it displayed in the gallery pages of this website, please bring it to the next meeting, all photos will be returned.
         OUR SPONSORS         
Ireland West Airport - Knock: May 2016 marked the 30th Anniversary of Ireland West Airport (formally know as Knock Airport) and the opening up of the West of Ireland to many parts or Europe and visa versa. Today, regular flights depart and arrive from Spain, Portugal, Italy, Scotland and various airports in the main cities in England.
For members of our Branch, and Manchester United fans in general, Ireland West Airport has made our journey so much easier to get to Manchester to see United play.
With Ryanair flying to Liverpool and Flybe flying directly to Manchester, both on a very regular basis, travel time and cost has been greatly reduced.
We wish Ireland West Airport every success for the future, and we as a Branch of the Manchester United Supporters Club we are delighted to have them as our sponsor.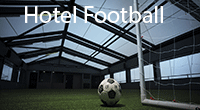 Hotel Football is part owned by Ryan Giggs, Gary & Phil Neville, Nicky Butt & Paul Scholes. It is located a 2 minute walk from Old Trafford. It offers beautiful bedrooms with views of Old Trafford, a must for all United fans. Also on offer is excellemt food and drink.
On matchday, Hotel Football offer a variety of packages from £40.00 which includes food, drink and a Q & A session with a United Legend.
Check out hotelfootball.com for details.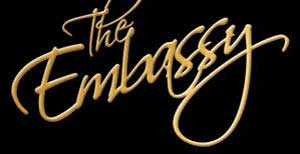 The Embassy Rooms is a bar, restaurant, snooker/pool tables & night club along the Garavogue River in Sligo town.
It is also home to the Sligo Branch of the Manchester United Supporters Club.
Check it out for great food, drink & great entertainment.