Home
Welcome to the Sligo Branch of the Manchester United Supporters Club, we will update you with all the latest news from the Sligo Branch of Manchester United Supporters Club.
Premier League
Due to the passing of the Queen United v Crystal Palace was postponed as a mark of respect, and United v Leeds due to be played on Sunday 18 September is suspended due to policing issues.
United away at City is next on 2 October
Europa League:
United got there first win in the Europa League away to Sherrif on Thursday 15 September.  Sancho opened the scoring on 17 minutes and Ronaldo converted a penalty on 39 minutes after Dalot was fouled.
United are away Omonia Nicosia on Thursday 6 October next.
League Cup:
United have been drawn to play Aston Villa at home in the League Cup with the tie to be played on Thureday 10 November.
Tickets are available for members to buy at tickets.manutd.com
Match Tickets
Tickets are now sold out for the opening 6 games of the season, the Christmas fixtures will be on sale shortly , remember, you must be a registered member with United.
United v Leeds Sunday 18 Sept - Sold Out
United v Newcastle on Sunday 16 October - Sold Out
United v Spurs on Wednesday 19 October - Sold Out
United v West Ham on Sunday 30 October - Sold Out
United v Nottingham Forest 26 December TBC - On Sale Now
United v Bournemount 2 January TBC - On Sale Now
United v Manchester City 14 January TBC - On Sale Now
Membership for 2022/23
Thank you to all who have confirmed that they have renewed their membership automatically or manually for the up coming season. To check if yours has renewed automatically log into your United account and under Membership it will show the most recent, the new one expires on 31/05/23. If it hasn't renewed automatically we would ask you to renew asap. Our Branch depends on members renewing early and priority for match tickets will be given to those who have renewed or signed up early.
For the season ahead, ALL attending a match must be members, there will be no exceptions.
If you are interested in joining our Branch please pruchase membership on Manutd.com and then email manutdsligo@gmail.com to be affilated to the Sligo branch at no extra cost.
To get in touch, email manutdsligo@gmail.com Twitter @mufcSligoBranch Facebook Sligo Branch Manchester United Supporters Club
Twitter: Don't forget you can follow us on twitter for the latest news regarding all things United at @MUFCSligobranch
Facebook: You can also follow us at Sligo Branch on Facebook
Branch Text Service: Regular text messages are sent to members with information regarding upcoming meetings, United fixtures, ticket available etc..
If you are a member and not receiving  these texts and would like to be included, please e-mail the Branch using the "contact us" link, confirming your name and mobile number.
GALLERY PHOTOS: If any member has a photo associated to United and would like to have it displayed in the gallery pages of this website, please bring it to the next meeting, all photos will be returned.
         OUR SPONSORS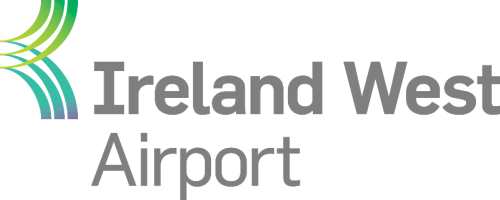 Our Partners at Ireland West Airport Knock offer a great variety of destinations for you to avoid the hassle when deading away for a weekend break or a sunshine holiday.