Home
Welcome to the Sligo Branch of the Manchester United Supporters Club, we will update you with all the latest news from the Sligo Branch of Manchester United Supporters Club.
Premier League
Back to back home wins in 4 days sees United have secured Champions League football and 3rd spot.
On Sunday United beat Fulham 2-1 at home on Sunday in the final league game, thanks to goals from Sancho & Fernandes with Fred heavily involved in both.
United had fallen behind when Fulhan scored from a corner and a penalty save by De Gea prevented them falling further behind. Sancho levelled on 30mins before Burno fired United in fron on 55mins.
As the dust settles on a season that saw an improvement on last, we look forward to a rest before it all kicks off again.
Premier League fixtures are due to be announced on June 14th. 
FA Cup: 
United were defeted by City in an all Manchester final on Saturday 3 June at 15:00. 
City got off to the best possible start, scoring after only 13 seconds. United hung on and were awarded a penalty on 33mins which Fernandes converted. City restoed their leand in the 51st minute and United couldn't find the goal that was needed. 
Membership:
For those considering going to a game, ALL attending a match must be members, there will be no exceptions.
Membership is now on sale for next season. It is advised to buy Lite or Ful Membership, DO NOT buy Forwarding Membership.
If you have already renewed/bought membership and are interested in joining our Branch please purchase membership on Manutd.com and then email manutdsligo@gmail.com to be affiliated to the Sligo branch at no extra cost.
To get in touch, email manutdsligo@gmail.com Twitter @mufcSligoBranch Facebook Sligo Branch Manchester United Supporters Club
Twitter: Don't forget you can follow us on twitter for the latest news regarding all things United at @MUFCSligobranch
Facebook: You can also follow us at Sligo Branch on Facebook
Branch Text Service: Regular text messages are sent to members with information regarding upcoming meetings, United fixtures, ticket available etc..
If you are a member and not receiving  these texts and would like to be included, please e-mail the Branch using the "contact us" link, confirming your name and mobile number.
GALLERY PHOTOS: If any member has a photo associated to United and would like to have it displayed in the gallery pages of this website, please bring it to the next meeting, all photos will be returned.
         OUR SPONSORS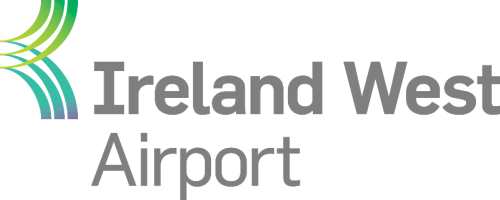 Our Partners at Ireland West Airport Knock offer a great variety of destinations for you to avoid the hassle when deading away for a weekend break or a sunshine holiday.