Home
Welcome to the Sligo Branch of the Manchester United Supporters Club, we will update you with all the latest news from the Sligo Branch of Manchester United Supporters Club.
Next Branch meeting: Our next Branch meeting will be held on Thursday 21 November at 9pm in the Embassy. Our Annual Christmas dinner, which will be held on Thursday 12 December, match tickets including United v Man City (Man City tickets must be paid for at the meeting) and our Branch trip to the Southampton game will be on the agenda.
Premier League:  United bounced back from defeat at Bournemount with a fine winning performance at home to Brighton on Sunday. Two quick fire goals from Periera and a Propper og set United on their way, Dunk did pull one back for Brighton but Rashford restored United's 2 goal advantage shortly after. indeed Rashford could have had a hattrick with a number of chances going astray. United go into the international break on the up before a trip to Sheffield United on Sunday 24 November.  
Europa League: Back to back Europa League wins over Partiza Belgrade sees United progress into the knoct-out phases with two games to spare. Goals from Greenwood, Martial and Rashford saw United run out easy winners, to be fair it could have been so much more with a hat full of chances going begging. FC Aatana away is next on 28 November.
Match tickets: A number of Match tickets are on sale for United v Burnley on 21 January and v Wolves on 1 February. Get in touch if interested.
PLEASE NOTE: AS A BRANCH WE MUST APPLY FOR TICKETS 12 WEEKS IN ADVANCE OF A GAME, KEEP THIS IN MIND WHEN PLANNING YOUR TRIP. 
Branch Trip: It had been decided to have a Branch trip to Old Trafford for the United V Manchester City game, however due to the high demand we would not be able to obtain enough match tickets for this game. As a result we have decided to change the Branch trip to the Southampton game on the weekend of 25 April.  The trip is open to all members, if you would like to join us on a Branch trip please attend get in touch.
League Cup: United struggled to beat Rochdale 5-3 on penalties after a 1-1 draw at home in the League Cup 3rd round but followed it up with an impressive 2-1 win away at Chelsea in the 4th round. A brace of goals from Rashford, a penalty and a direct free kick, gave United the victory. United did field a strong side while Chelsea did play a somewhat second string but it's 3 away wins in 7 days for Ole's men as they now face Colchester United at home in the quarter finals.
Annual Membership: Thank you to all who have joined and renewed their United membership through our Branch.
Remember, if you are planning on going to Old trafford to see United next season this is the best way to obtain match tickets.
Full Membership, which includes a pack of goodies (check out manutd.com/membership  for details) priced at €45 for adults and €30 for juniors. Lite membership, which contains a membership card only, is priced at €30 for adults and €20 for juniors.
The fixtures for the upcoming season 2019/20 are now available on the "Ticket Availability" tab above.
Please call 086 8341775 if you are interested in joining.
Liverpool Airport to Manchester: 
By train: fans can take the train to Manchester from South Parkway Railway Station, which is 3 miles from Liverpool Airport. Trains leave for Manchester every 30 mins approx. There is a bus service between the Airport & South Parkway station or take a taxi.
 Please check the time tables before travel to ensure they suit. Check out times and fairs at www.nationalrail.co.uk
Please keep this in mind when booking flights etc as this will add  time to your journey.
Hotel Football:  Hotel Football opposite Old Trafford offers a unique experience for all United fans right on Old Trafford's doorstep. The offer different level packages, from walk in bars, buffet package to full sit down packages including a Q&A session with a United legend. Special discount codes are available for Branch members, get in touch if interested. Clink on the link at the bottom of the page to see their website for details, upcoming packages and prices  or visit www.hotelfootball.com
@MUFCSligobranch: Don't forget you can follow us on twitter for the latest news regarding all things United at @MUFCSligobranch
Branch Text Service: Regular text messages are sent to members with information regarding upcoming meetings, United fixtures, ticket available etc..
If you are a member and not receiving  these texts and would like to be included, please e-mail the Branch using the "contact us" link, confirming your name and mobile number.
GALLERY PHOTOS: If any member has a photo associated to United and would like to have it displayed in the gallery pages of this website, please bring it to the next meeting, all photos will be returned.
         OUR SPONSORS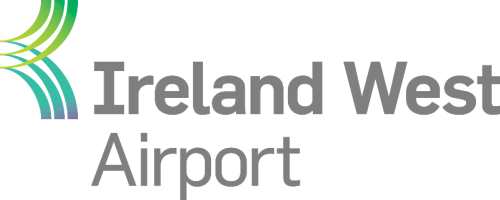 For members of our Branch, and Manchester United fans in general from the Midlands, West and NorthWest of Ireland,  Ireland West Airport offers the best ways of getting you to Manchester.
With Ryanair flying to Liverpool and Flybe flying directly to Manchester, both on a very regular basis, travel time and cost has been greatly reduced.
We wish Ireland West Airport every success for the future, and we as a Branch of the Manchester United Supporters Club we are delighted to have them as our sponsor.Visit their website for further details www.irelandwestairport.com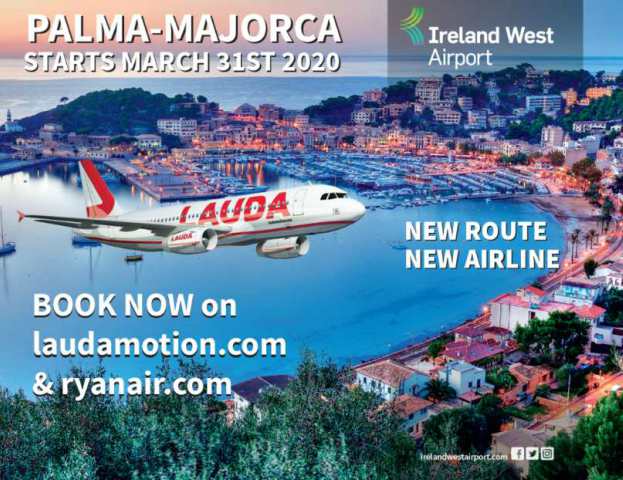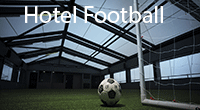 Hotel Football is part owned by Ryan Giggs, Gary & Phil Neville, Nicky Butt & Paul Scholes. It is located a 2 minute walk from Old Trafford. It offers beautiful bedrooms with views of Old Trafford, a must for all United fans. Also on offer is excellemt food and drink.
On matchday, Hotel Football offer Matchday Hospitality packages  which includes 4 course meal, drink and a Q & A session with a United Legend, please get in touch if interested.
Check out hotelfootball.com for details.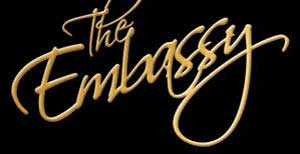 The Embassy Rooms is a bar, restaurant, snooker/pool tables & night club along the Garavogue River in Sligo town.
It is also home to the Sligo Branch of the Manchester United Supporters Club.
Check it out for great food, drink & great entertainment.