Home
Welcome to the Sligo Branch of the Manchester United Supporters Club, we will update you with all the latest news from the Sligo Branch of Manchester United Supporters Club.
Premier League
United got back to winning ways with a 1-0 win away at Burnley on Saturday night.
It wasn't a classic, but with a team missing up to 12 first team players the 3 point was all that mattered.
Jonny Evans thought he had given United the lead on 25mins but VAR ruined the celebrations as his headed goal was ruled out for offside against Hojlund. 
Burnley had hit the post before pniged a beautiful left footed ball over the top for Fernandes to volley into the far corner. It was a goal of the month contender, a brilliant goal.
United were toothless in front of goal, but the clean sheet and the 3 points are very welcome.
Crystal Palace on Saturday, following Palace in the League Cup, is next. 
Champions League:
United kicked off their Champions League campagin away to Bayern Munich on Wednesday 20 September, which ended in a 4-3 defeat.
United were equal to Bayern for the first 25 mins but fell behing to a mistake from Onana on 28mins and Bayern doubled their lead 4 minutes later. 
United were give hope on 49mins when Hojlund found the net for his first United goal. The revival didn't last long as Bayern made it 3-1 5 minutes later from the spot after Eriksen handled in the box.
Casemiro made it 3-2 on 88mins, Bayern got their 4th on 90+1 before Casemiro added United's 3rd on 90+4.
Galatasary at home on Tuesday 3 October is next.  
League Cup:
United kicked off the defence of the League Cup at home to Crystal Palace on Tuesday night, in fine style, with a very comfortable 3-0 win.
Goals from Garnacho, Casemiro and Martial secured the win. There was more good news as Mount and Varnae started, having returned from injury with Amrabat earning his full debut and young Dan Gore also making his debut as a second half substitute.
United have been drawn to play Newcastle at home in the 4th round, to be played on the midweek of 1 November.
Match ticket updated:
United v Crystal Palace on Saturday 30 September at 3pm - SOLD OUT
United v Galatasary on Tues 3 October at 8pm - SOLD OUT
United v Brentford on Saturday 7 October - SOLD OUT
United v Copenhagen on Tues 24 October at 8pm - SOLD OUT
United v Manchester City on Sunday 29 October - SOLD OUT
United v Luton on weekend of 11 November - SOLD OUT
United v Chelsea on midweek of 6 December - SOLD OUT
United v Bournemouth on weekend of 9 December - SOLD OUT
United v Bayern Munich on Tues 12 December at 8pm - SOLD OUT
United v Aston Villa on midweek of 26 December - on sale now
United v Tottenham Hotspur on weekend of 13 January - on sale now
Membership:
For those considering going to a game, ALL attending a match must be members, there will be no exceptions.
Membership is now on sale for next season. It is advised to buy Lite or Ful Membership, DO NOT buy Forwarding Membership.
If you have already renewed/bought membership and are interested in joining our Branch please purchase membership on Manutd.com and then email manutdsligo@gmail.com to be affiliated to the Sligo branch at no extra cost.
To get in touch, email manutdsligo@gmail.com Twitter @mufcSligoBranch Facebook Sligo Branch Manchester United Supporters Club
Twitter: Don't forget you can follow us on twitter for the latest news regarding all things United at @MUFCSligobranch
Facebook: You can also follow us at Sligo Branch on Facebook
Branch Text Service: Regular text messages are sent to members with information regarding upcoming meetings, United fixtures, ticket available etc..
If you are a member and not receiving  these texts and would like to be included, please e-mail the Branch using the "contact us" link, confirming your name and mobile number.
GALLERY PHOTOS: If any member has a photo associated to United and would like to have it displayed in the gallery pages of this website, please bring it to the next meeting, all photos will be returned.
         OUR SPONSORS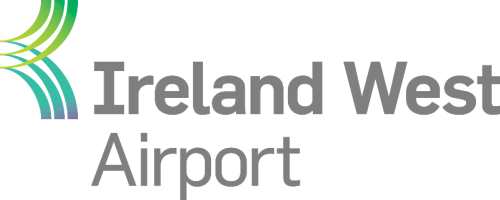 Our Partners at Ireland West Airport Knock offer a great variety of destinations for you to avoid the hassle when deading away for a weekend break or a sunshine holiday.